Back To Blog
Garage door maintenance is a procedure that should be done regularly to ensure that the door operates smoothly at all times. One of the garage door components that will require to be replaced eventually is the spring system. If you are looking forward to buy garage door springs for the first time, you are probably wondering what you should look for in order for you to choose the most ideal products. Well, if you are an experienced do-it-yourselfer, you can perform your own repairs and save yourself some money. If you do not have an idea on what should be done in garage door repair and maintenance, it would be a wise thing to let a local garage door company in Northlake, Illinois to do it for you.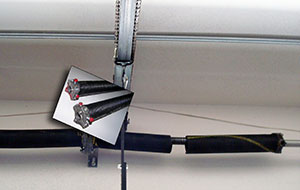 When buying garage door springs, there are a number of things that you should be aware of. First of all, you should be wary of unfamiliar suppliers who sell replacement parts at very low prices and very huge discounts. Such suppliers sell low quality products, and it is very important for you to avoid them. You can be in a position to find high quality products online from trusted online stores that have earned a reputation of selling authentic garage door springs.
Before purchasing garage door springs, it is advisable for you to compare prices from different stores
It would also be wise for you to compare quotes from different professionals who offer garage door maintenance, repair and installation services. You can also rely on customer reviews in order for you to identify the best garage door springs on the market. You can also be able to identify the stores that sell the type of springs you want at a price that is within your budget.